The Cove Dentistry Team
We're proud that our patients get the best of both worlds – a wide range of advanced general and cosmetic services and compassionate patient care. Our team shares a commitment to professionalism and caring service. Take a minute to get to know them better.
Image
Dr. Tony Cove
Dr. Cove was born in the northeast of England and grew up in Oshawa. He earned a BSc (Honours) from the University of Western Ontario, after which he worked in gold exploration as a geologist with Placer Dome. After working as a geologist, he attended his father's (Dr. Michael Cove) alma mater, the University of Newcastle School of Dental Sciences in England. Upon graduation, he completed a one-year internship in Newcastle, then practiced dentistry on the Isle of Man for two years. Following that, he returned to Canada to join his father at Cove Dentistry in 1998.
Outside the office, Dr. Cove enjoys skiing, waterskiing, sailing, restoring classic cars, and racing.
Image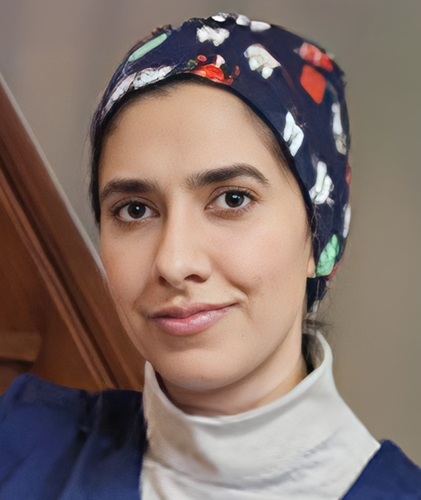 Dr. Madiha Alam Khan
Dr. Madiha has been practicing dentistry in the Durham region since graduating from the University of Toronto Faculty of Dentistry in 2019. Dr. Madiha tailors her approach to meeting the unique needs of each individual patient. She is committed to lifelong learning and regularly participates in continuing education to provide the best possible care for her patients.
In her free time, she enjoys reading and spending time outside.
Practice Manager
Image
Cheryl Cove
Cheryl joined our practice four years ago after working in paediatric nursing and as a vocational specialist in community nursing. Cheryl loves working with patients and our dynamic team and experiencing a new learning environment.
Outside work, Cheryl loves to travel, keep chickens and bees, and spend time with family and friends at the cottage.
Implant Treatment Coordinator
Image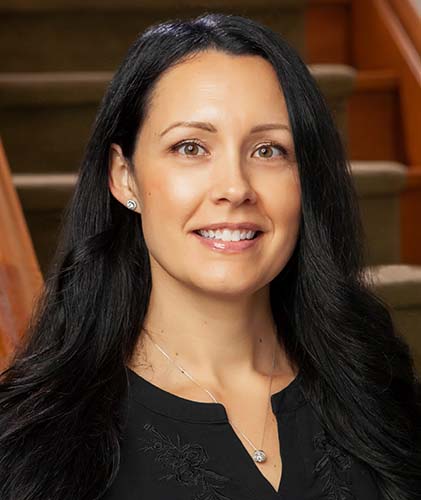 Stephanie Crowells
Stephanie started at Cove Dentistry in 2012 shortly after graduating with honours from the Dental Administration program at Durham College. She enjoys continuous learning and has taken courses including a practice management course in 2015, a dental implant coordination course in 2018, and Sure Smile course in 2022.
Stephanie grew up in Courtice. She's married with a daughter and son. Outside work, she loves to travel and spend time with family and friends.
Dental Hygienists
Many of the hygienists and assistants at our practice have been here for over ten years. They are dedicated to helping our patients keep their teeth healthy and free from decay through professional cleaning and dental education.
Image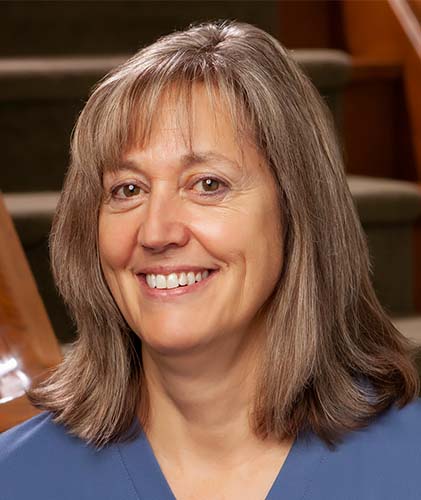 Tracey
Tracey grew up near Blackstock and still lives there with her family. She studied Dental Assisting at Durham College and Dental Hygiene at Sheridan College in Wyoming, USA. She started at our practice as a Dental Assistant and returned as our first hygienist. Tracey is a member of the ODHA and CDHO and loves the many relationships she has built with her patients and coworkers.
Outside work, she enjoys camping, cards, snowmobiling, and skiing along with spending time with family and friends. She's married with four children.
Image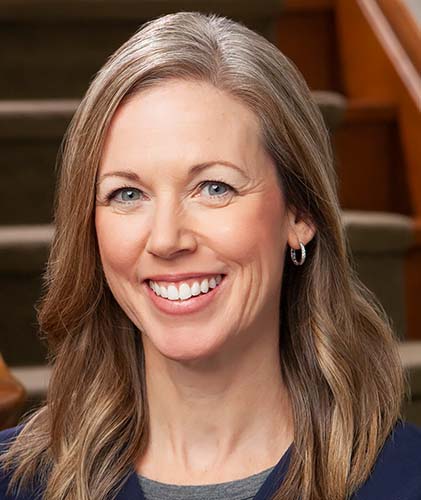 Trish
Trish completed her dental assisting certification at Durham College in 1996. She worked at Cove Dentistry as a dental assistant until 1999, when she returned to school to study Dental Hygiene. She graduated with honours from Confederation College in 2000 and returned to Cove Dentistry to practice as a hygienist.
Trish is dedicated to providing patients with the best possible care and helping them achieve optimal oral health. She lives in Courtice with her husband and two children and enjoys an active family life of camping, biking, hiking, and more.
Image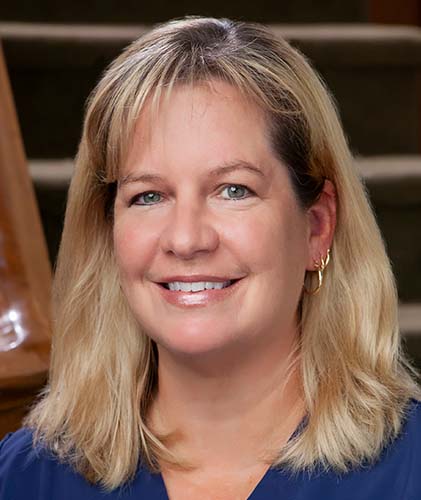 Lynette
Lynette has been a hygienist at Cove Dentistry for 20 years, having received her education in Dental Assisting at Durham College and Dental Hygiene at Algonquin College. She appreciates the family atmosphere at Cove Dentistry and that her patients feel like they're part of that family.
In her spare time, Lynette keeps busy with hockey, baseball, soccer, and spending time with her husband, three children, and one grandson.
Dental Assistants
Image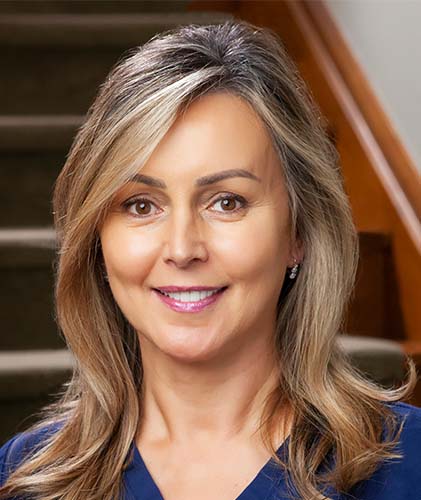 Alicja
Alicja was born and raised in Poland and has been with our practice since 2001. She came to Canada in 1990 and has made it her home ever since. She graduated from the Toronto School of Business CDA 1 in 1995 and more recently, from Durham College CDA II in 1998. She is a member of ODAA. She's also Harp certified!
When she's not working, she loves spending time outdoors, whether it's gardening, going on hikes, or simply enjoying the fresh air. She also enjoys cooking and trying out new recipes, entertaining, and spending quality time with her family and friends.
Image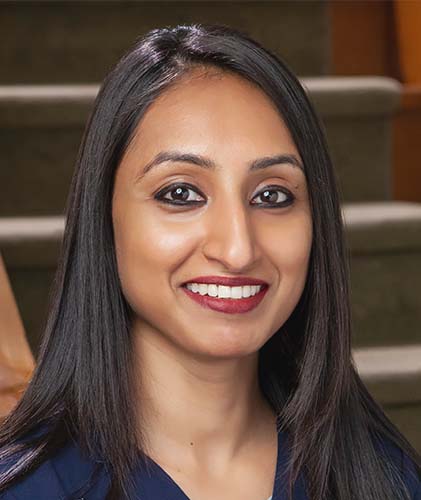 Madhura
Madhura joined our practice as a Dental Assistant in 2018. She studied dentistry at Yenepoya Dental College in India, graduating in 2011. A few years later, she moved to Canada and studied Dental Assisting at Trillium College in Oshawa, graduating in 2018. She enjoys having the opportunity to care for her patients and help them improve their dental health.
Outside work, Madhura loves playing cricket and tennis, travelling, and spending time with her family, friends, and puppy.
Office Team
Our friendly front desk team is a key component of our success. From a warm greeting to helping with your treatment plan, scheduling appointments, and assisting with payments, they'll do their best to make your appointment as pleasant as possible.
Image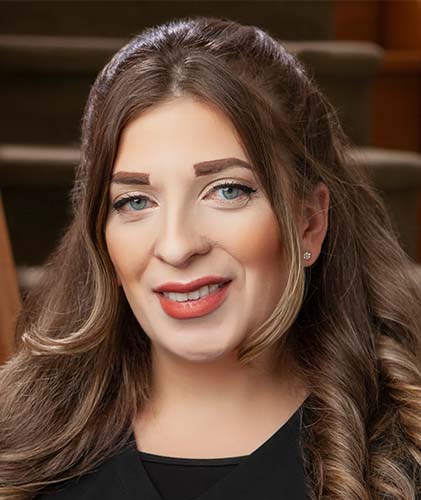 Jessie - Office Administrator
Jessie has been at Cove Dentistry since 2019. She went to Durham College to study business, and majored in marketing, and brings an extensive background in customer service to our practice. Jessie's favourite part of working at Cove is her amazing coworkers and patients.
Outside the office, Jessie enjoys spending time with her family. They enjoy being outdoors, going for walks, camping, swimming, skiing and snowboarding.
Image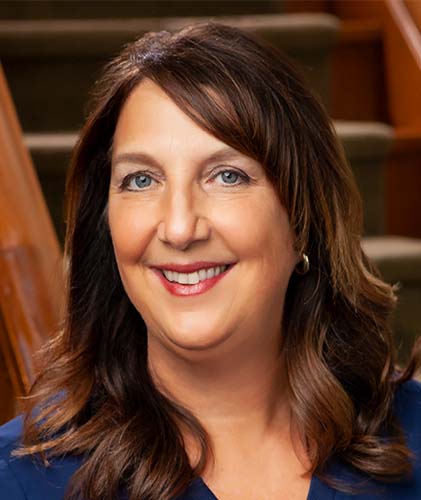 Kim - Office Administrator
Kim completed a Dental Assisting and Reception Diploma in 1995 and a Diploma in Business Administration in 2011. She previously worked with Cove Dentistry for five years and returned in 2020 when she missed her work family.
Outside work, Kim loves spending time with her family, gardening, cooking, and travelling.
Image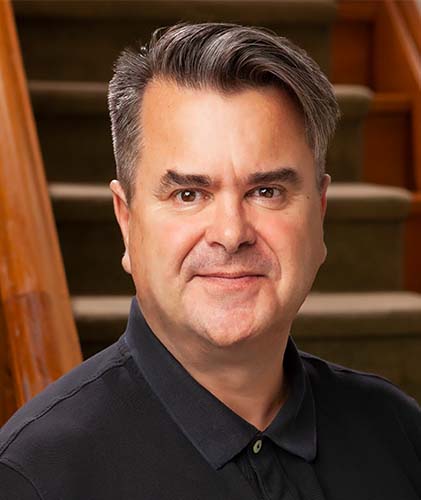 Chris - IT Specialist
Chris has been a key component of Cove Dentistry for over 20 years. His responsibilities in our practice include a mix of information technology, dental technology and accounting.
He lives in Peterborough with his wife and large pet family that keeps them both very busy. Chris is an avid sailor and keeps a small keelboat in Cobourg. He also loves all things to do with motorcycling.