Family Dentistry in Oshawa
We've cared for generations of Oshawa families for over 50 years. In that time, we've built many strong and lasting relationships with our patient families. Our family dentistry services include specialized care for patients of all ages, focusing on preventative dentistry.
Image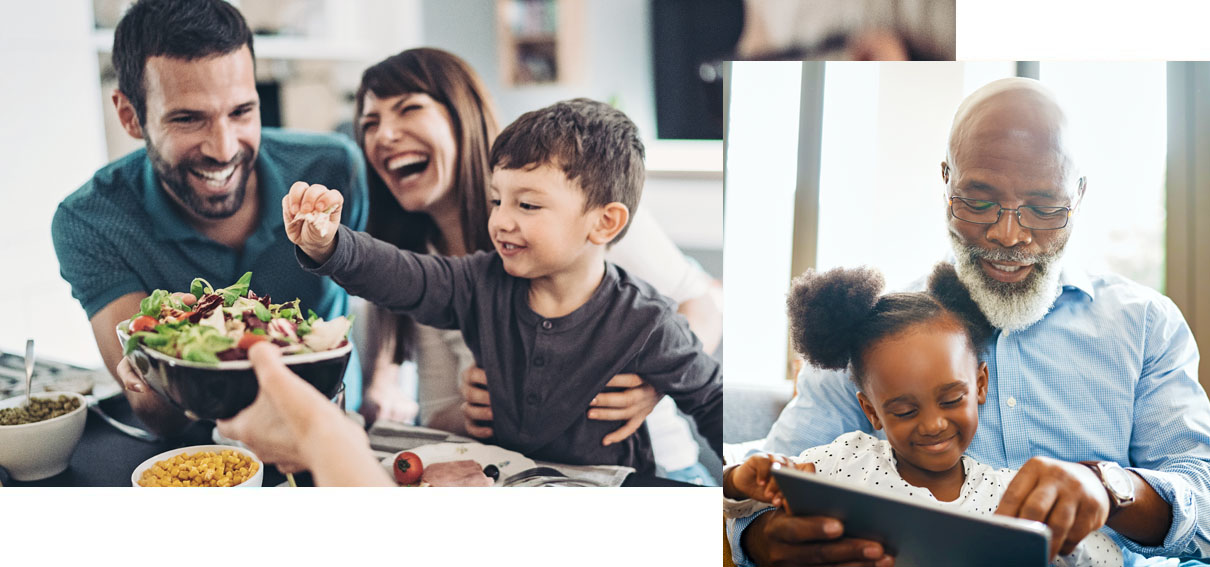 Preventative Dentistry
We combine education, regular dental exams, and early intervention to prevent problems before they start. Teaching kids good dental hygiene and healthy eating habits helps them keep their teeth healthy. Regular exams and cleaning keep their teeth clean and free from plaque and tartar. Exams also let us identify and treat problems before they start.
Image
Services for Seniors
Our dental care needs change as we age. Modern dentistry has ensured that more people keep their natural teeth longer, prioritizing preventative dentistry for seniors. We can help seniors and caregivers adapt regular oral hygiene care to changing mobility needs. We also provide denture and dental implant services to help maintain a healthy smile.
Sealants
Dental sealants cover the surface of children's molars to prevent the buildup of plaque, tartar, and food that can lead to the formation of decay-causing bacteria.
Video: Sealantss
Back to Services
Image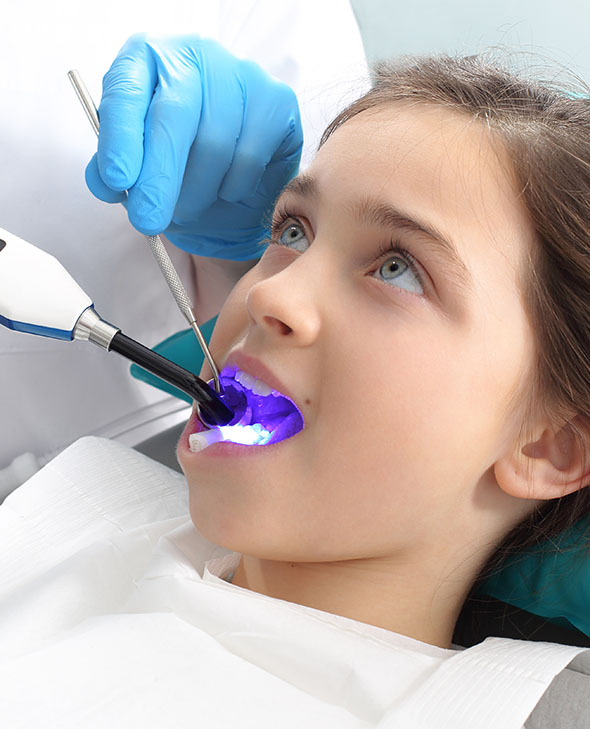 Frequently Asked Questions
When should my child have their first appointment with a dentist?
Your baby should have their first dental appointment after their baby teeth begin to emerge. This helps them get to know their dentist and it lets them get used to having a dental examination. During your baby's first appointment we'll check their teeth and mouth to make sure they're healthy and developing normally.
Is juice bad for my child's teeth?
Juice is a great treat, but it contains sugars and acids that can cause tooth decay. If you decide to make juice an occasional treat, make sure to give your child water as well. The water will rinse away the juice and protect their teeth.
When do I begin brushing my child's teeth?
You can clean your baby's mouth and gums with a baby toothbrush or a soft cloth right after they're born. When their teeth start to come in, you can add a "smear" of baby toothpaste. They can begin brushing on their own, with your help, when all their baby teeth have come in.
Related Videos