Same Day Dentistry in Oshawa
We offer same day crowns, onlays, and inlays that are a perfect solution for patients with busy schedules or who can't leave work. Using our revolutionary CEREC system, we can design and produce crowns right in our office. In most cases, the crown can be created and placed in a single appointment.
Image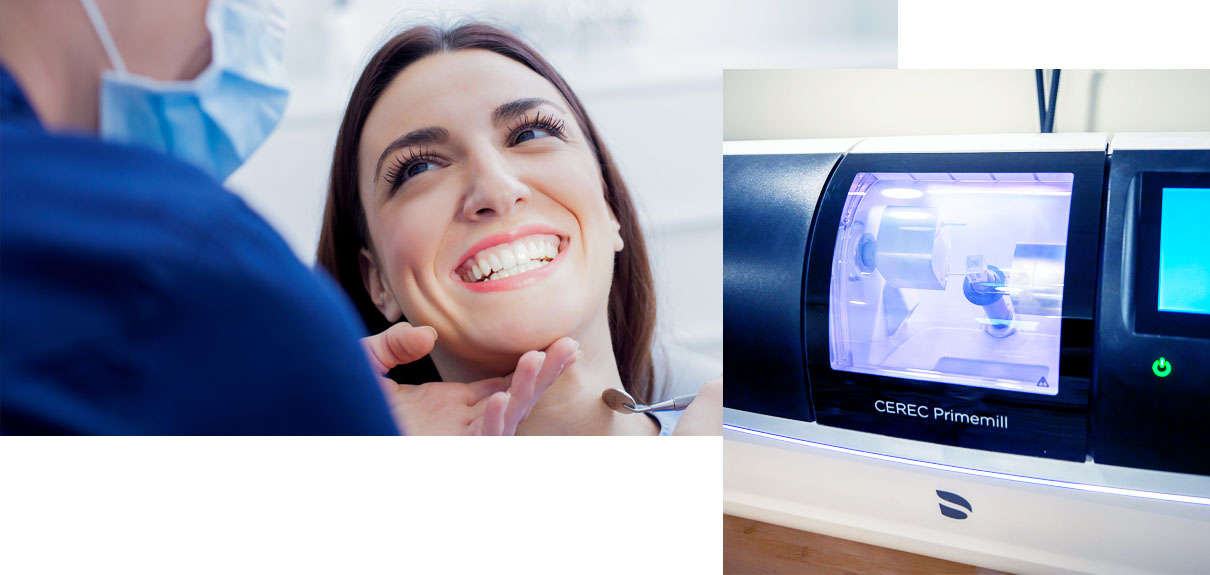 CEREC
CEREC, or Chairside Economical Restorations of Esthetic Ceramic, is a state-of-the-art system for producing dental restorations. It uses computer-assisted design and computer-aided manufacturing technology to produce ceramic restorations quickly and accurately. Crowns produced with CEREC are designed to fit in your mouth naturally while blending in with the shape and color of your natural teeth.
Benefits of CEREC
CEREC procedures can usually be done in one visit, saving you valuable time and money. Because there is only one appointment, CEREC procedures require less injections and drilling, and you won't need to wear a temporary crown. Crowns produced with CEREC are metal free and restore the appearance and function of your teeth. They are also durable and can last over ten years.
Image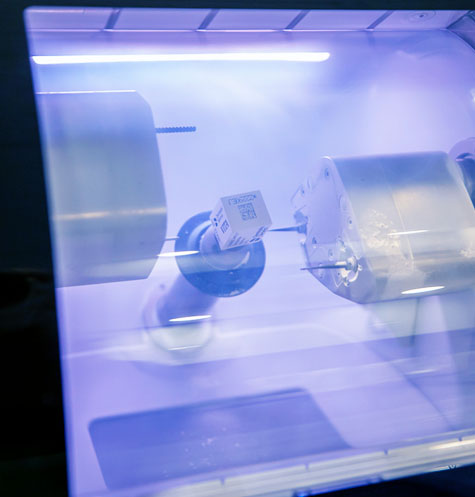 How CEREC Works
Your same day dentistry appointment will begin with preparation of the tooth to be restored. This involves removing decay and damaged tissue from the tooth.
Once the tooth is prepared, we use a special digital camera to take an optical impression of your tooth. This method has replaced the use of impression trays and gooey impression material. The optical scan lets us produce a three-dimensional image of your tooth that the CEREC system uses to design a new crown, onlay, or inlay.
When the design is ready, it is sent to a special device called a milling unit. The milling unit creates your crown from a block of high-quality dental ceramic. It only takes a couple of minutes to produce your crown.
We'll check that the crown fits in your mouth, and then cement it into place and restore your smile!
Contact our office today 905-576-2906 to book a same day dentistry appointment.